BELSE 2019 Arab Medical Exhibition
26-02-2019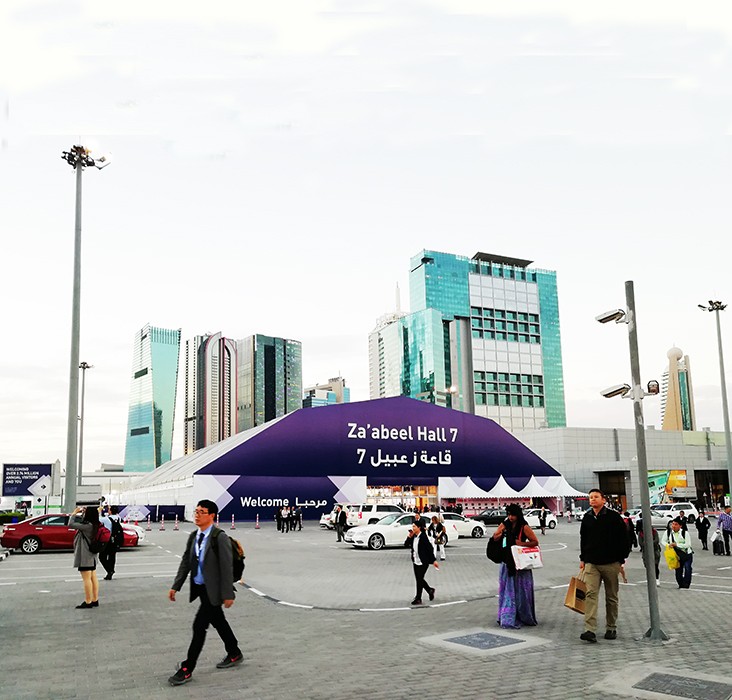 Xuzhou Belse Electronic Technology Co., Ltd started work.Happy New Year!
Belse will continue to carry forward the spirit of innovation and pragmatism, deepen the concept of service, show a more comprehensive product system and brand image for our customers, and look forward to your continued attention to the development of Belse!
January 28-31, the Arab Health International Medical Equipment Fair 2019 was held in Dubai the world trade Centre.
Bells will show you our latest series of color and B-mode ultrasound products. Booth number Z5C43!
During the four-day exhibition period, buyers, doctors and professional audiences from all over the world came to visit and consult one after another. Xuzhou Bells achieved the success of marketing in 2019.
Following is the exhibition scene show:
ARAB HEALTH Medical Equipment Exhibition is the largest international professional medical equipment exhibition in the Middle East with complete exhibition categories and good exhibition effect.
Belse'elegance
As an exhibitor, Xuzhou Bells Electronics Technology Co., Ltd. made a brilliant appearance in the current Arab Health, highlighting the company's B-mode ultrasound and color ultrasound products, including BLS-X1, BLS-X2, BLS-X3, BLS-820, BLS-830 and so on. Distributors and doctors from the United Arab Emirates, Pakistan, Iraq, Bangladesh, Saudi Arabia, Sudan, Egypt, India, Kuwait, Malaysia, Indonesia, Poland, Ukraine, Turkey and many other countries in the Middle East, Europe and Southeast Asia came to the booth for consultation and negotiation.
During the communication, we have a thorough understanding of the market capacity, current situation and demand of various countries in the field of ultrasound medicine, and provide more precise positioning and strategies for the overseas marketing and sales of our products. At the same time, we have talks and exchanges with overseas and domestic peer-related enterprises and experts, constantly excavate and develop cooperative distributors and direct users, so as to effectively promote the company's overseas sales performance. With the expansion, we will continue to enhance our overseas market share and the international reputation of the Belse brand.
Generally speaking, every day the exhibition booth is in Tingruo City, and our exhibitors are busy "forgetting to eat and sleep". On the first day of the exhibition, nearly 100 customer cards were received. The exhibition is not only a way to know new customers, but also an important way to face-to-face communication with old customers. Our exhibitors have also met dozens of old customers to discuss on-site, and strive to achieve the best effect of the exhibition.