4D Trolley Color Doppler Ultrasound Machine
4D Trolley Color Doppler Ultrasound Machine
BELSE

Xuzhou city, Jiangsu Province, China

Negotiable

150 Unit / Month
Modeal:BLS-X8
Manufacturer:Xuzhou Belse Electronic Technology Co., Ltd
Product advantage >>>>>>-
*Speckle Reduction lmaging
SRl improves the contrast resolution as well as overall clarity with no perceptible loss of frame rate or detail resolution.
*4D Technology
Thanks to increased physical channels,high frame rate and advance technologies, the 4D imaging of the ultrasound delivers smooth movement of fetus and offers comprehensive 4D acquisition, data rendering, and post processing functionality.
4D Trolley Color Doppler Ultrasound Machine
-----PRODUCT SPECIFICATIONS-----
●Display monitor :19" LCD monitor
●Gray scale:256
●Scanning depth: 23.7cm
●Probe connector:4
●Windows Embedded operation system
●Stereo audio system
●Newly designed ergonomic console Front and rear handles
●Operating modes:B, M, B/M , CFM,PDI, DCA/DPA, PW, CW,2D,4D etc
●Power supply: 220 +/- 10% VAC, 50Hz fitted with appropriate plug. The power cable support 1.5-2 meters.
4D Volume probe
3.5Mhz Convex probe
7.5Mhz Linear probe
6.5Mhz transvaginal probe
5.0Mhz Miro convex probe
BLS-X8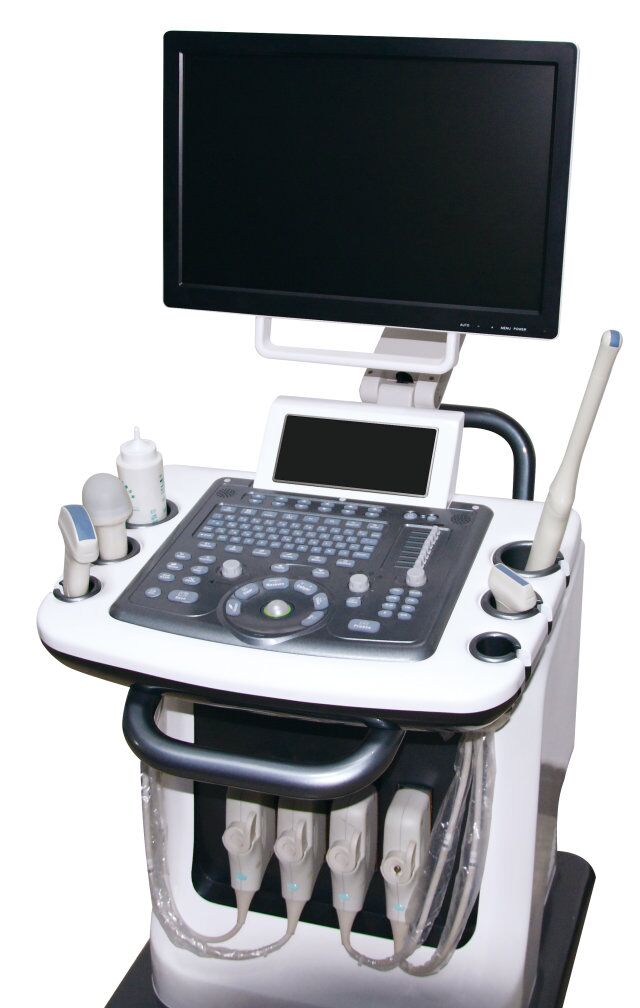 High-quality Imaging Solution for All Point-of-care Environmentsl>>>>>>
Emergency medicine Anesthesia Critical care
Interal medicine Breast exams Vascular exams
OB&GYN Orthopedics PICC line placement
Interventional radiology Urology MSK
T/T(Telegraphic transfer), Western Union, Quick Return, Cash, Bank Payment in China.
...more